Iranian missiles that targeted eastern Syria October 1 came within three miles of US troops in the country. Iran launched six ballistic missiles into the Al Bukamal district in Syria. Col. Sean Ryan, the spokesperson for the US-led coalition against ISIS, confirmed the strike but said no coalition forces "were in danger."
[October 1 2018]
Zolfaghar and Qiyam missiles hit an area close to the border town of Albu Kamal where Islamic State militants are known to operate.
IS and ethnic Arab separatists from Ahvaz both claimed the 22 September parade attack, in which 25 people died.
Albu Kamal itself, located on the border with Iraq, is held by regime forces and allied regional militiamen who seized it from IS in 2007.
[ September 22  Where the oil is:Arab minority in Khuzestan attacks Iranian parade   ]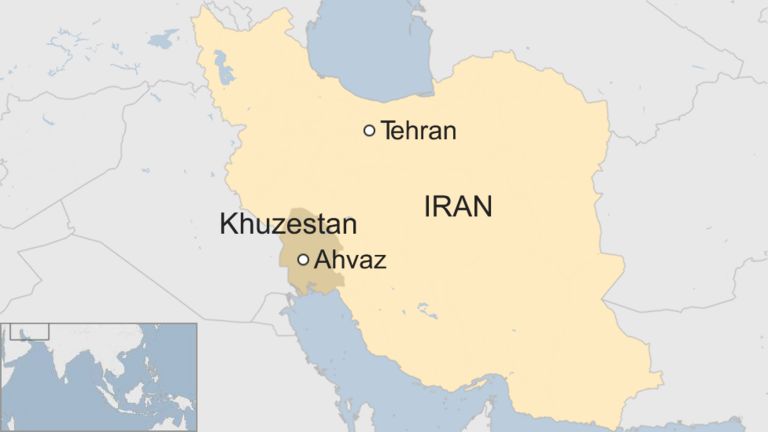 Gunmen have opened fire on an Iranian military parade in the south-western city of Ahvaz, killing at least 24 people, including civilians, and injuring more than 50, state media say. A spokesman for the Ahvaz National Resistance, an umbrella group that claims to defend the rights of the Arab minority in Khuzestan, said the group was behind the attack.
The Ahvaz National Resistance is one of the groups that make up the Arab Struggle Movement for the Liberation of Ahvaz (ASMLA), an umbrella group for Iranian Ahvazi opposition parties. Khuzestan Province, where Ahvazis live is where most of Iran's oil and gas reserves are located.